NVIDIA, the renowned US chip company, is forging strategic AI partnerships with Indian giants, Reliance Industries and Tata Group. These collaborations aim to construct advanced cloud infrastructure, tailored language models, and innovative generative applications. "India has scale, data, and talent," remarked Jensen Huang, NVIDIA's CEO, emphasizing the nation's potential in the AI landscape. Reliance and NVIDIA's joint venture seeks to develop a foundational large language model, specifically tailored for India's diverse linguistic tapestry. This model is envisioned to serve generative AI applications, catering to the needs of the world's second-most populous country.
The AI infrastructure, powered by NVIDIA, promises performance surpassing India's current fastest supercomputer. NVIDIA's GH200 Grace Hopper Superchip and DGX Cloud will be the technological backbone of this ambitious project. "With the most advanced AI computing infrastructure, Reliance can power generative AI applications made in India, for the people of India," Huang added. Reliance Jio Infocomm, the telecom arm of Reliance Industries, will harness this AI infrastructure as a stepping stone into the next AI frontier.
The transformative potential of AI is vast, from aiding rural farmers with localized weather updates to providing expert medical diagnoses remotely. AI's predictive capabilities can also enhance storm forecasts, potentially saving countless lives. The proposed AI infrastructure will reside in state-of-the-art computing data centers, with plans to expand to a whopping 2,000 MW. Jio, with its vast experience in mobile telephony, 5G, and fiber networks, will oversee the execution and management of this project.
NVIDIA's collaboration with Tata Group is set to deliver top-tier computing infrastructure for AI-driven solutions. Tata Communications and NVIDIA are crafting an AI cloud in India, designed to bring the power of AI to every enterprise's doorstep. TCS, a part of the Tata Group, will leverage this AI infrastructure to develop and process generative AI applications. "Our partnership with Nvidia will democratise access to AI infrastructure," said N Chandrasekaran, chairman of Tata Sons, highlighting the transformative potential of AI across industries. NVIDIA's AI chips, known for their prowess in AI inference functions, will power applications akin to ChatGPT.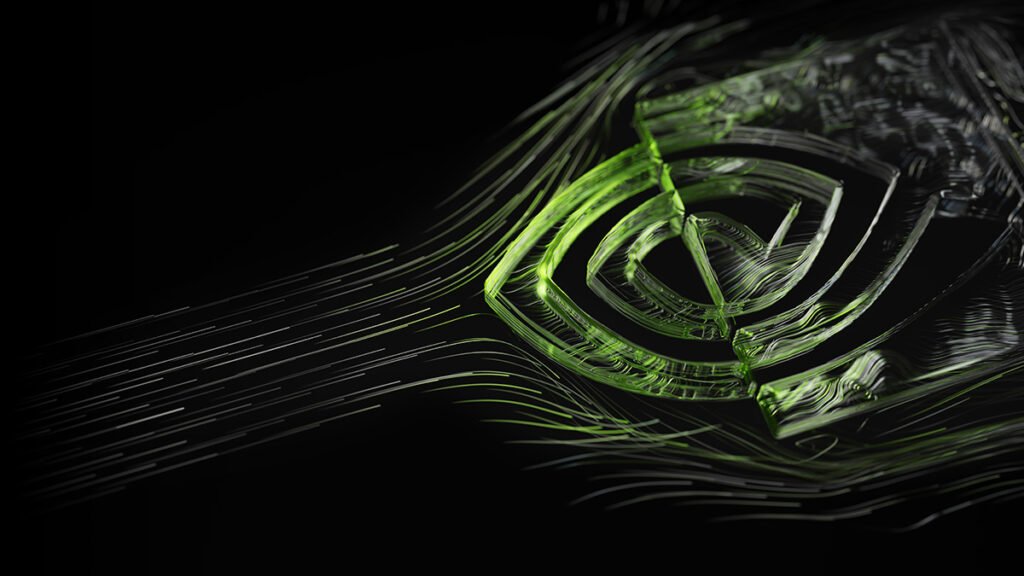 The AI cloud, a specialized remote computing platform, will be specifically tailored for AI application development and deployment. TCS's new AI infrastructure, in collaboration with NVIDIA, will focus on generative AI applications, reflecting the company's forward-thinking approach. "Digital transformation by adopting AI at a scale is a key objective," Chandrasekaran stated, emphasizing the need for a common regulatory framework for generative AI.
NVIDIA's CEO, Jensen Huang, recently met with Prime Minister Narendra Modi, discussing the vast opportunities in India's burgeoning tech industry. NVIDIA's commitment to India's tech growth is evident, with four development centers across Gurugram, Hyderabad, Pune, and Bengaluru. "Together, we will develop a state-of-the-art AI cloud infrastructure that is secure, sustainable, and deeply relevant across India," said Akash Ambani, chairman of Reliance Jio Infocomm. Mukesh Ambani, the chairman of Reliance Industries, envisions these technological supercenters as catalysts for India's accelerated growth.
The collaboration between NVIDIA and Tata aims to support the surging demand from generative AI startups and the processing needs of large language models. "The global generative AI race is in full steam," Huang noted, emphasizing the shift to GPU computing in data centers worldwide. NVIDIA's partnerships in India come at a crucial time, as the company faces export challenges in China due to US restrictions. The AI chips by NVIDIA, such as the Grace Hopper Superchip, are revolutionizing the way AI applications, like ChatGPT, function.
---
Similar Post
---
Reliance's collaboration with NVIDIA will focus on creating AI services for their vast customer base of 450 million Jio users. "Reliance will create AI applications and services for their 450 million Jio customers and provide energy-efficient AI infrastructure to scientists, developers, and startups across India," NVIDIA stated. The AI transition is seen as a "key transformational trend of the decade," as per N. Chandrasekaran. The AI partnerships with Reliance and Tata are expected to solidify NVIDIA's presence in South Asia's emerging AI ecosystem. "The impact of AI and machine learning is going to be profound across industries and every aspect of our lives," Chandrasekaran emphasized.
NVIDIA's recent meetings with Indian leaders underline the company's commitment to the nation's tech industry. "As India advances from a country of data proliferation to creating technology infrastructure for widespread and accelerated growth, computing and technology super centres will provide catalytic growth," Mukesh Ambani stated. The AI cloud by Tata Communications, powered by NVIDIA's GH200 AI chip, promises to revolutionize the way enterprises operate. "Our partnership with Nvidia will democratise access to AI infrastructure, accelerate build-out of AI solutions and enable upgradation of AI talent at scale," Chandrasekaran added. With these partnerships, NVIDIA is poised to play a pivotal role in India's AI-driven future, fostering innovation and growth.